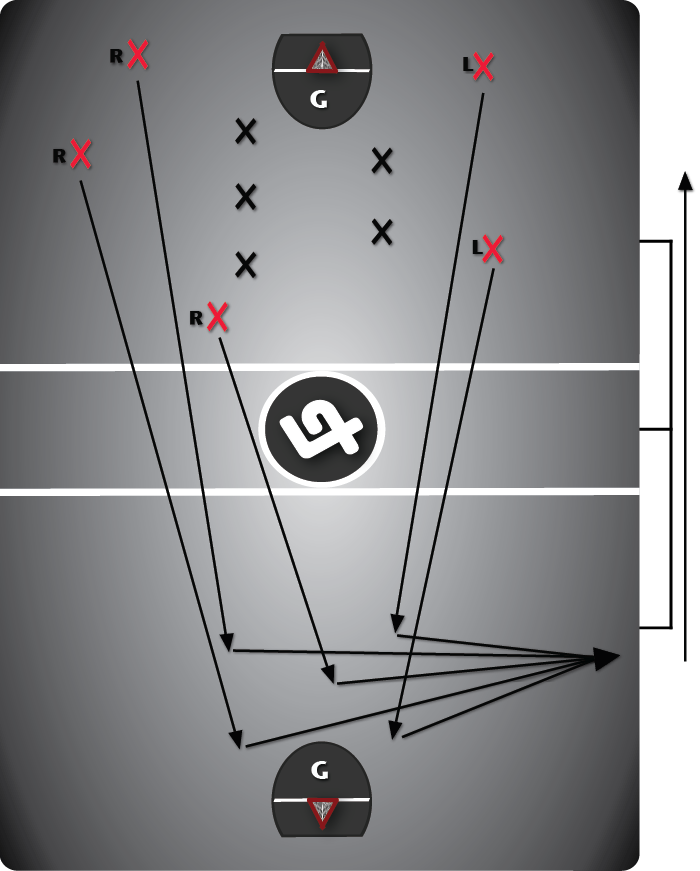 Two-Way System ("Lines")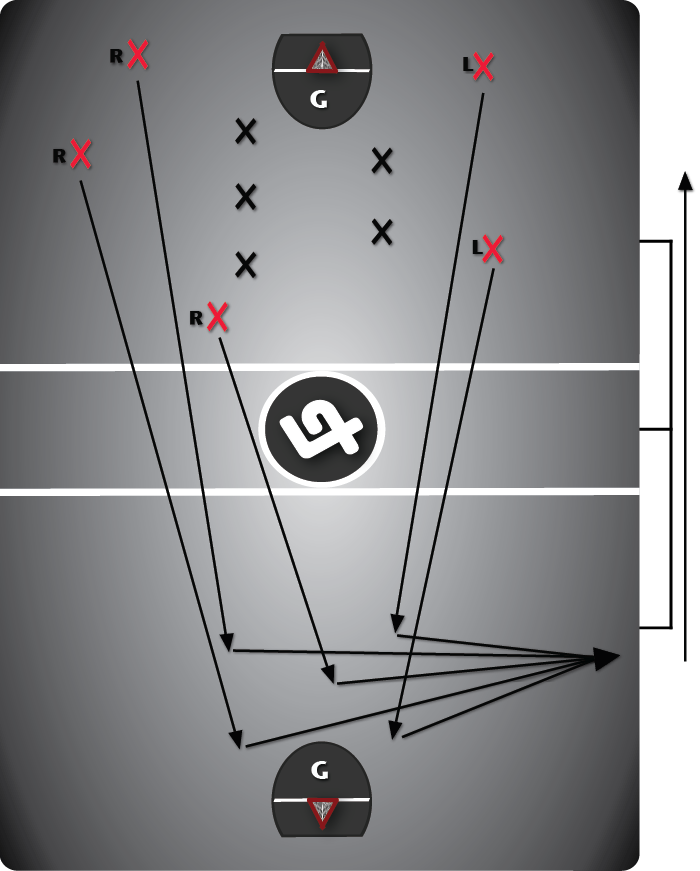 BEGINNER TRANSITION SYSTEM
A

transition

system

that sees players play both offense and defense, in 5 player

"lines"

(usually with extra

subs

), before eventually line-changing.  This system has been used for many decades prior to the current trend in Senior/Professional lacrosse of using an Offense-Defense "platooning" style of play.  All "Minor" lacrosse players should be fostered using this system, until beginning to specialize around ages 15-16.

There are two methods of playing this system and both have to do with line changes, and whether a team has the

long-change

or

short-change

in a particular period/quarter.

 
Usually on the short change coaches will first have players run out on offense, and then run back and play defense, before "changing;" a

Standard Breakout

still being required of at least 2 players (not shown in diagram).
On the long change, teams will usually have players play defense first and then play offense, before line changing (covering against reverse-transition still being required).

Coaches may also choose to line change outside of any set pattern ("go with the flow"). For example, if a team has multiple re-sets on offense or a fast-break from their defense (or the opposing defense). If one player is caught on the floor while the rest of their line has changed, the coach can rectify the situation by having the "sub" play only "one-way" for that shift instead of "two-ways" (in order to keep the lines together).
The obvious drawback with each method is that players are more fatigued while playing either offense or defense, depending on which they had to play first; a fact which should also be weighed for strategic purposes. Playing defense second, for example, not only increases the other team's chance of scoring, but also eliminates the potency of most fast-break opportunities.
Coaches should make a small adjustments within this system throughout the game, depending on variables such as: the strengths of the players, the current situation, whether or not their team has a lead or is losing on the scoreboard, and how tired their players seem to be, as just a few examples. If players seem to be tired, an appropriately timed time-out is usually enough to get players back near full recovery.