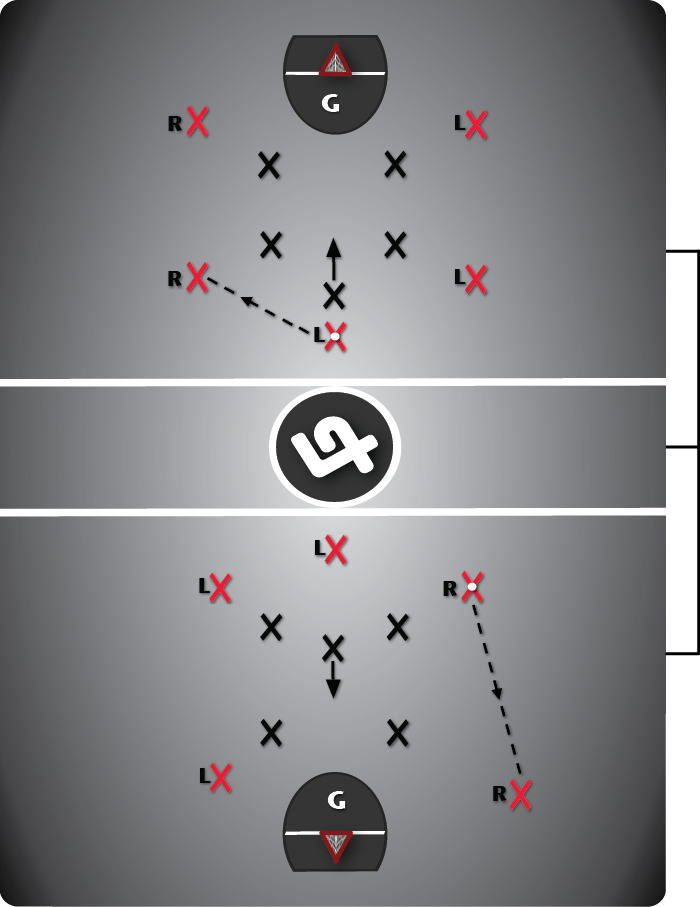 Basic "House" Defense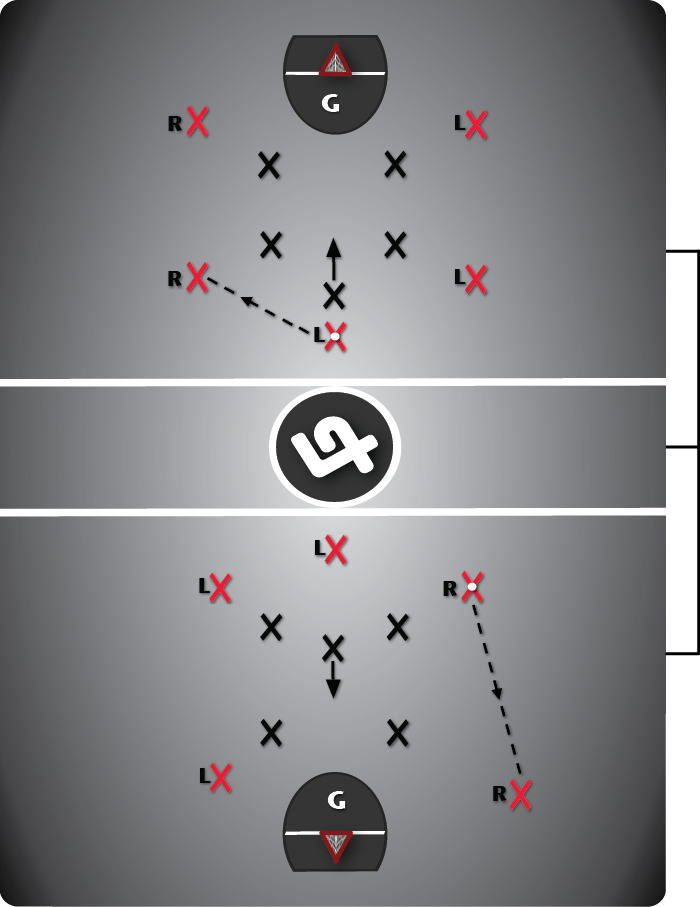 BEGINNER DEFENSIVE SYSTEM
Essentially the inverted coverage of the

prime scoring area,

in the shape of a stick-figured house (box + triangle).
The defender covering the point must

"play on a string,"

covering both the point player and the middle of the box when the point player doesn't have the ball.  While in the middle, this player must be prepared to help any teammate that gets beat (adjacent defenders should also "show help" as best as possible, without over-committing).

If at any time an opponent enters the area that a player is covering, they should be

cross-checked,

clamped,

or perhaps

slashed

if they have the ball.  Teammates also need to communicate and "pass off" when an opponent exits their zone.

Beginner lacrosse teams should have players start in this defensive formation, time permitting.  This is also the default defense used to defend a

6-on-5 ("pull the goalie")

situation.