Goaltending Drill #2: Goalie "W" Footwork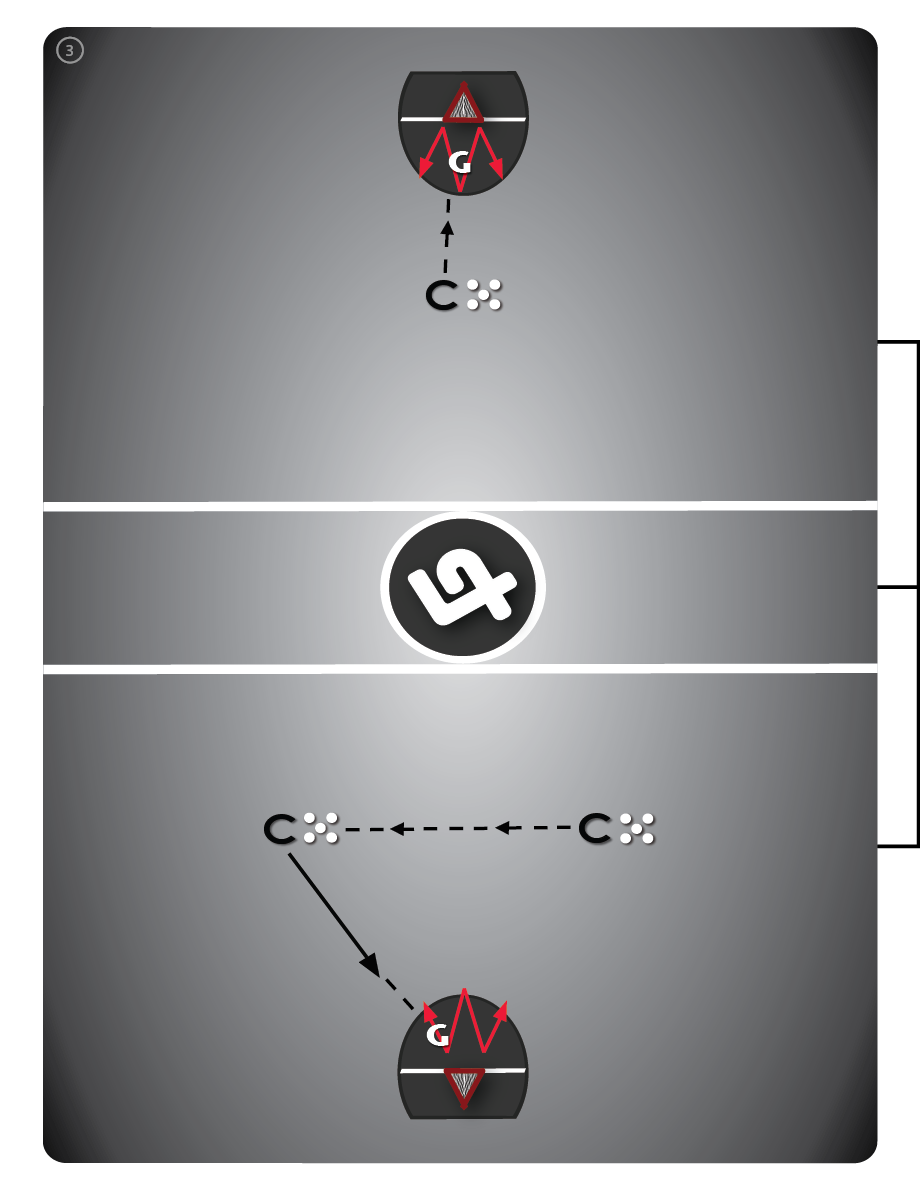 BEGINNER 
Coaches should always be looking to keep goalies occupied if there is an excess of goalies, or another drill happening that doesn't get them a lot of reps.  When considering who to have shoot on the goalie(s), choose more experienced coaches with good stick skills, if possible.
*Variation #1 (5 min):  "Footwork Only." 

The goalie is instructed to move through the

5 standard angles, re-positioning back to the goal-line and feeling for posts in between each angle.  Start slowly and advance to performing the drill as quickly as possible. The goalie can be told to go left to right/right to left (Variation #1A), or alternating from side to side (Variation #1B).
*Variation #2 (5 min):  "Butterfly/Half-Butterfly."  Same as the variations above except each time the goalie comes out to challenge at the "5 standard angles," they must drop down to one (half-butterfly) or both knees (butterfly), before standing up and re-positioning.
Although a stand-up style of goaltending is generally preferred in most situations, there are times when a goalie must make intuitive maneuvers that can leave them off-balance and having to re-position out of desperation.
*Variation #3 (5 min):  "Mix in Shots."  Same as the variations above except after the goalie gets up from the butterfly they must face an inside shot from the coach (gradually increasing the shot speed).  
Regardless of whether the coach shoots, the goalie continues to move through the "W," with the coach shooting at their leisure. 
*Most common error = goalie not staying balanced and in an athletic position.