Goaltending Drill #3A: Goalie "Breakout Pass"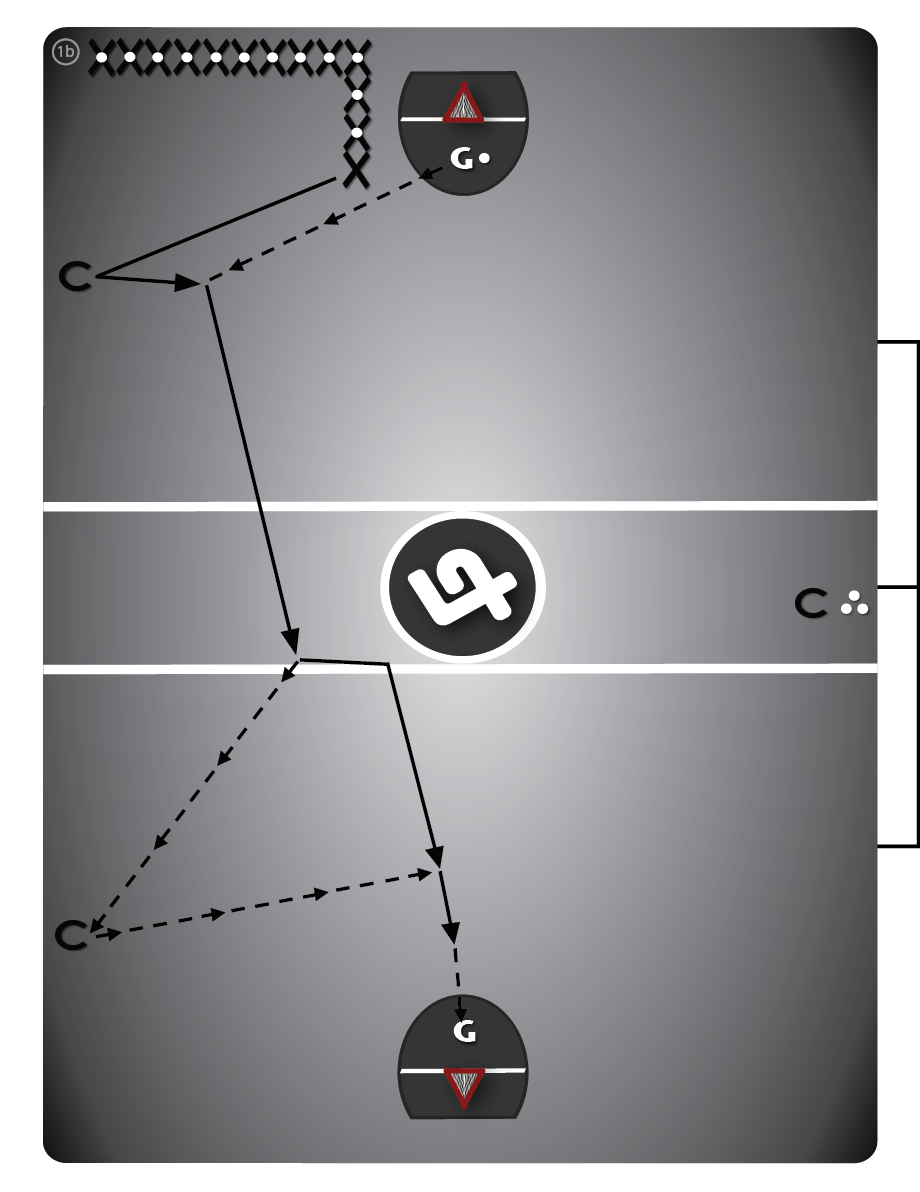 BEGINNER 
Arrange players in one end, on the opposite side of the floor from the benches ("far-side").  
*Variation #1:

  "Breakout Pass." 

Have players flip the ball to the goalie (or coach if there's only one goalie) and run from beside the crease out and up to the mid boards, button-hooking back towards GLE for a pass from the goalie.  Players should work on running the button hook pattern properly, with goalies timing the pass. The goalies should also strive to corral the ball and quickly get the ball up into the throwing position. 
Players who catch the ball (or not) then run up and around the coach (protecting the ball) who is standing near centre-floor (Variation #1A - 7 min), otherwise completing a give-and-go with a coach standing near the mid-boards in the far-end (Variation #1B - 7 min), running in on a breakaway at the other end of the floor. 
*Variation #2 (7 min):  "Consecutive Catches Game."  Same as the variation above except have coaches keep track of how many times in a row players catch the ball without a drop.

If a ball is dropped coaches should start their count over from zero.
*Most common error = throwing the ball too hard when teammate is relatively close ("soften up").