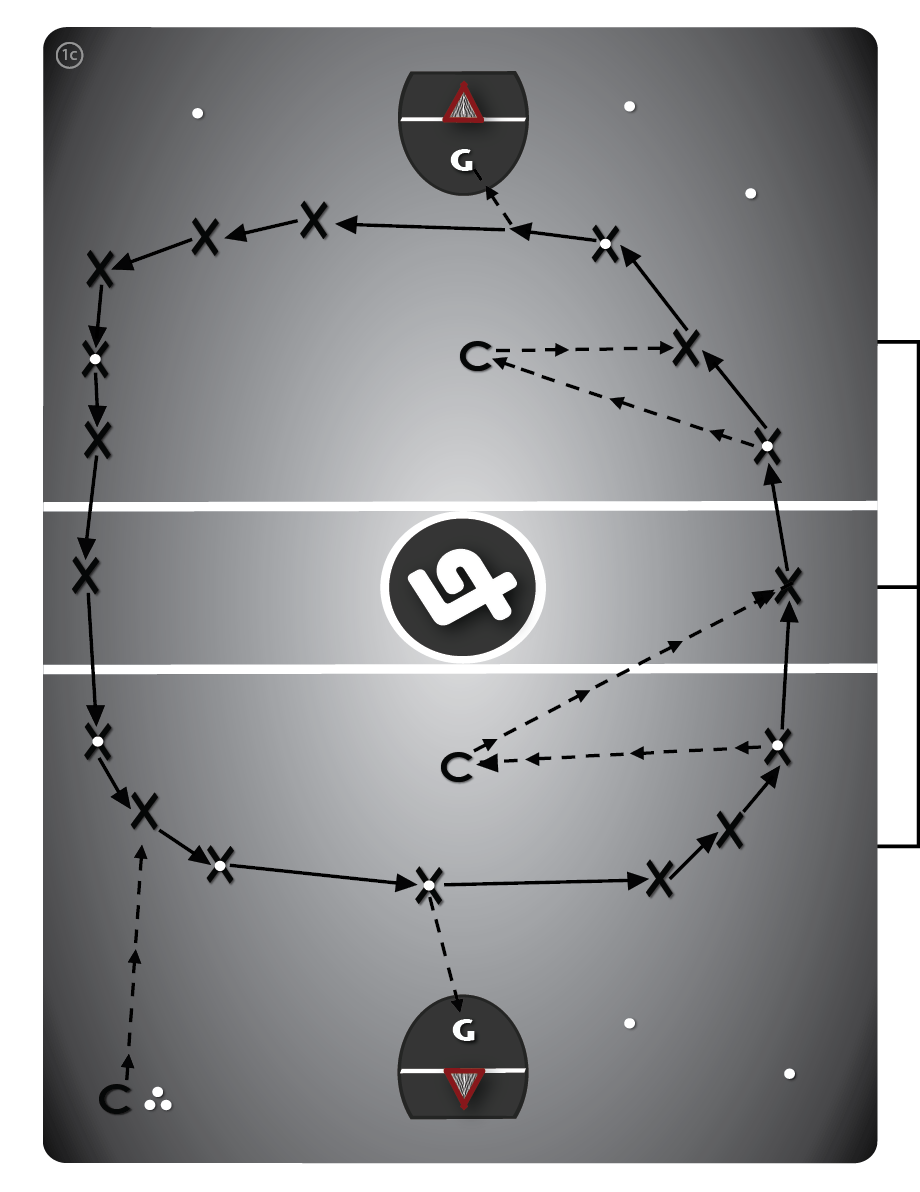 Warm Up Drill #1: Running Around The Perimeter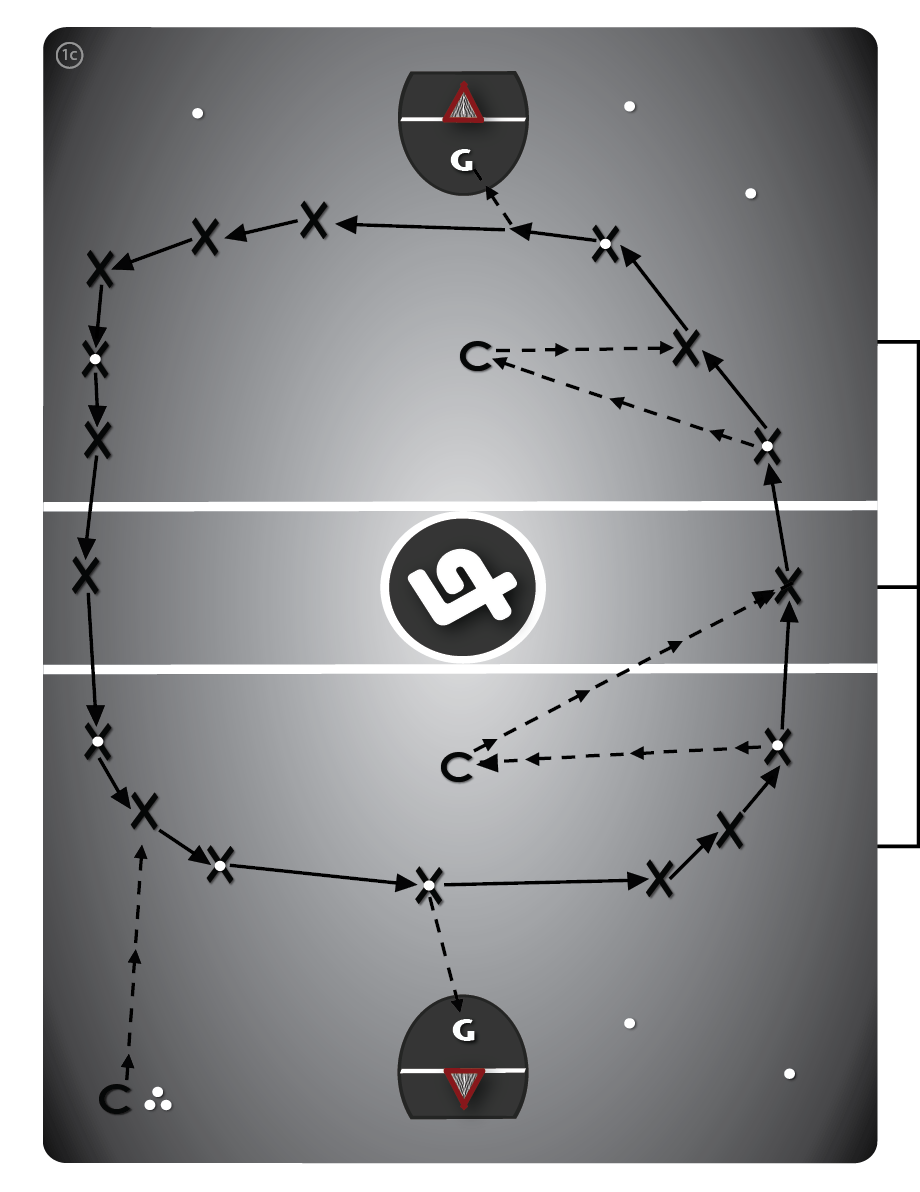 BEGINNER       
*Variation #1A (2 min):  "No Balls."  Have players run around the entire outside of the box (both directions), holding the stick with "two hands" (no balls).  No cutting corners! 
Encourage beginners to hold their stick on whichever side of their body that they ran around the perimeter with it on, for all subsequent drills.
*Variation #1B (2 min):  "With Balls."  Same as the variation above except players run around the side/end boards with sticks/balls; two-handed cradling (both directions); no passing. 
*Variation #1C (5 min):  "With Shots."  Same as the variations above except players are now permitted to take shots on the goalie if they make eye contact with each other.  Players gather loose balls and are also able (and encouraged) to pass amongst each other, and the coaches (in the middle), freely.
*Most common error = not running with "two hands" on the stick