Stickwork Drill #5B: "Carousel" & Shoot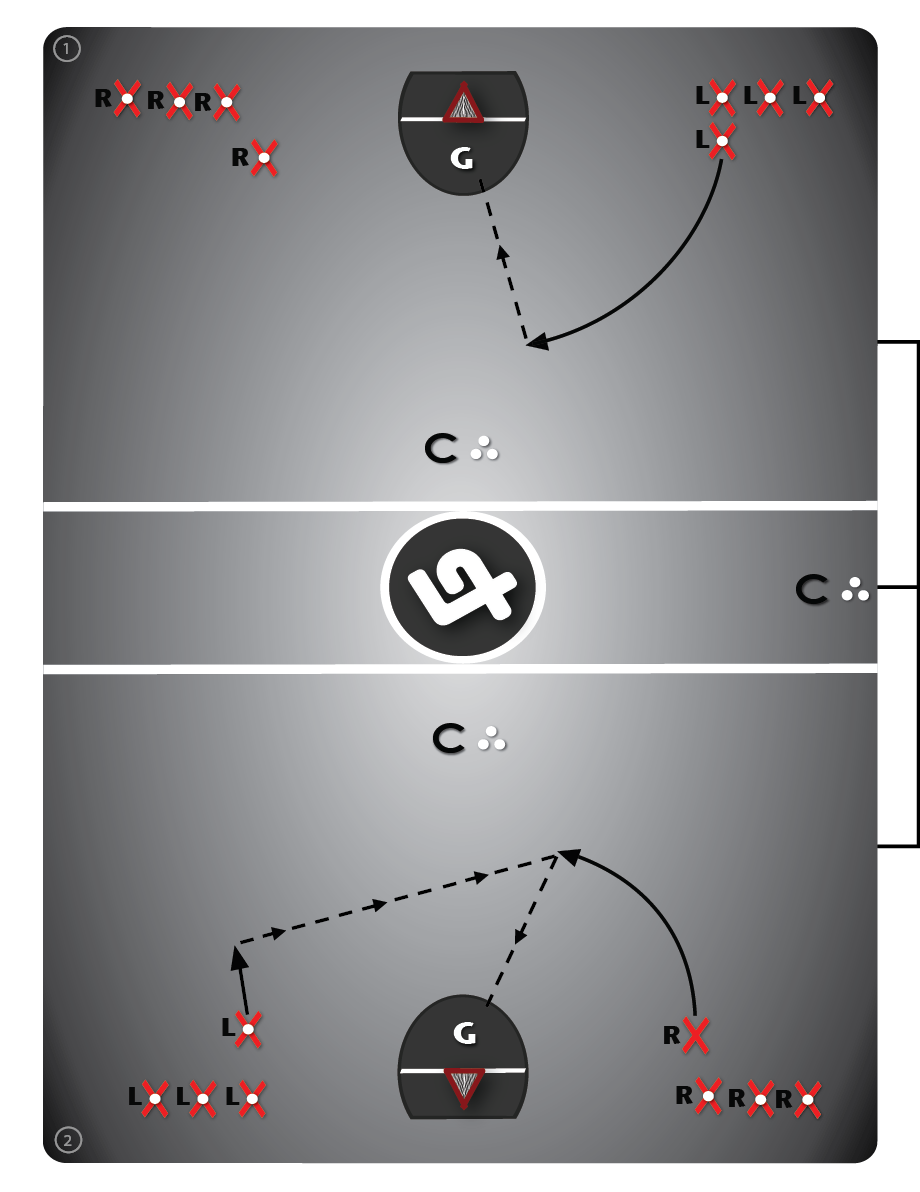 BEGINNER 
Arrange players in one or both

ends

of the floor depending on numbers.

 

Have them stationed on their

proper floor sides,

 at the

crease position

 on both sides of the floor.

 

Other players set to go in this drill should in the corners.  Note:  All variations of this drill can also be executed as a set-shot OR a shot-on-the-run.
*Most common error = not re-establishing momentum back towards the net before shooting