Loose Ball Drill #1B: "Dynamic" Pick-Ups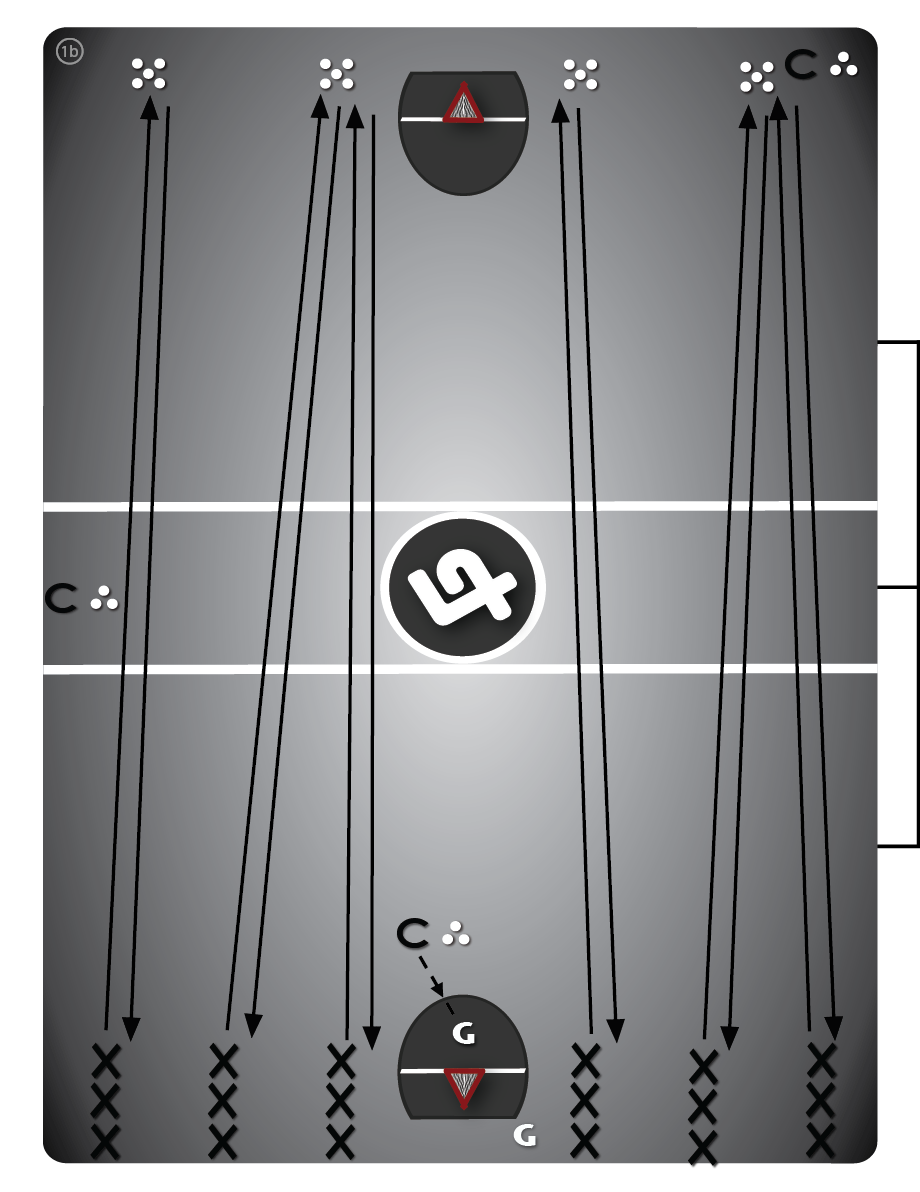 BEGINNER 
Have players jog to one end of the floor and place their ball on the ground, jogging back to the opposite end of the floor; starting behind the goal-line-extended (GLE). 
Goalies can be asked to to run back and forth between their crease and the bench; otherwise take shots from a coach.
*Variation #1:  "Tired Loose Balls."  On the coaches whistle, all players run from one end to the other end and scoop up a loose ball (Variation #1A - 5 min).  Otherwise, players can be divided into groups of 3, with all players taking one or more turns (Variation #1B - 5 min); perhaps as a relay race. 
After scooping the ball, players must run back to where they started (good segue into

cradling

).
Once everyone has had a turn, players should drop their ball and jog back to the opposite end of the floor ready to run the drill again (if cardio-vascular improvement is the objective).
*Most common error = not lining the stick up with the ball and/or not landing 3-6 inches behind the ball when scooping