Goaltending Drill #4A: Breakaway Competition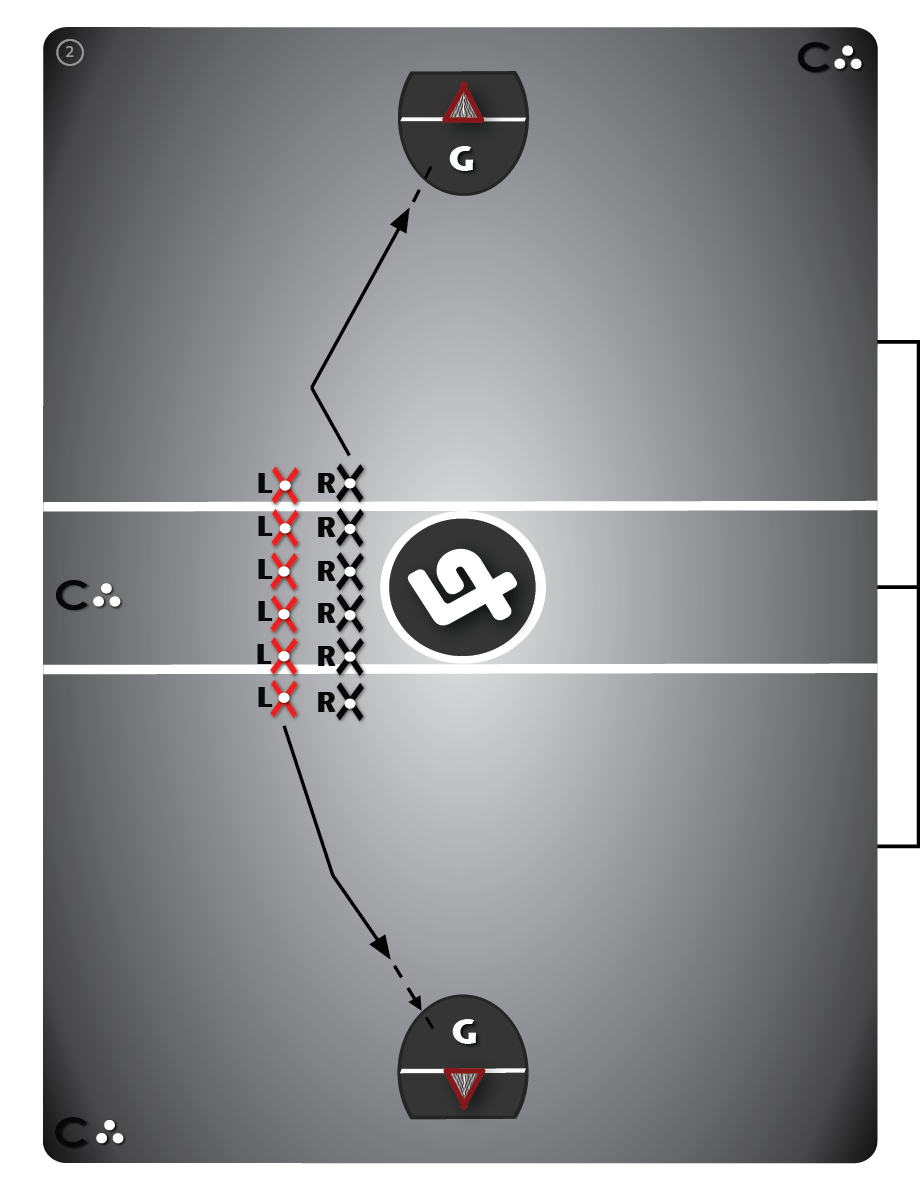 BEGINNER 
Have players line up in two teams, at

centre-floor,

with one team lined up facing the goalie at one

end

and the other team facing the opposite end.  Teams are usually divided up as either

lefty's versus

righty's,

or otherwise as offensive players versus defensive players.  
Variation #1 (7 min):  "For Fun."  Put one of the coaches in net during the breakaway competition, using soft balls/tennis balls (Variation #1A).  Otherwise, do a breakaway competition allowing trick shots from the players (Variation #1B), which would otherwise be highly discouraged by coaches in favour of breakaways executed under normal (full speed) game conditions.  
*Most common error = goalie standing too deep in the net, failing to challenge the shooter.