Stickwork Drill #4: Partner Passing On-The-Run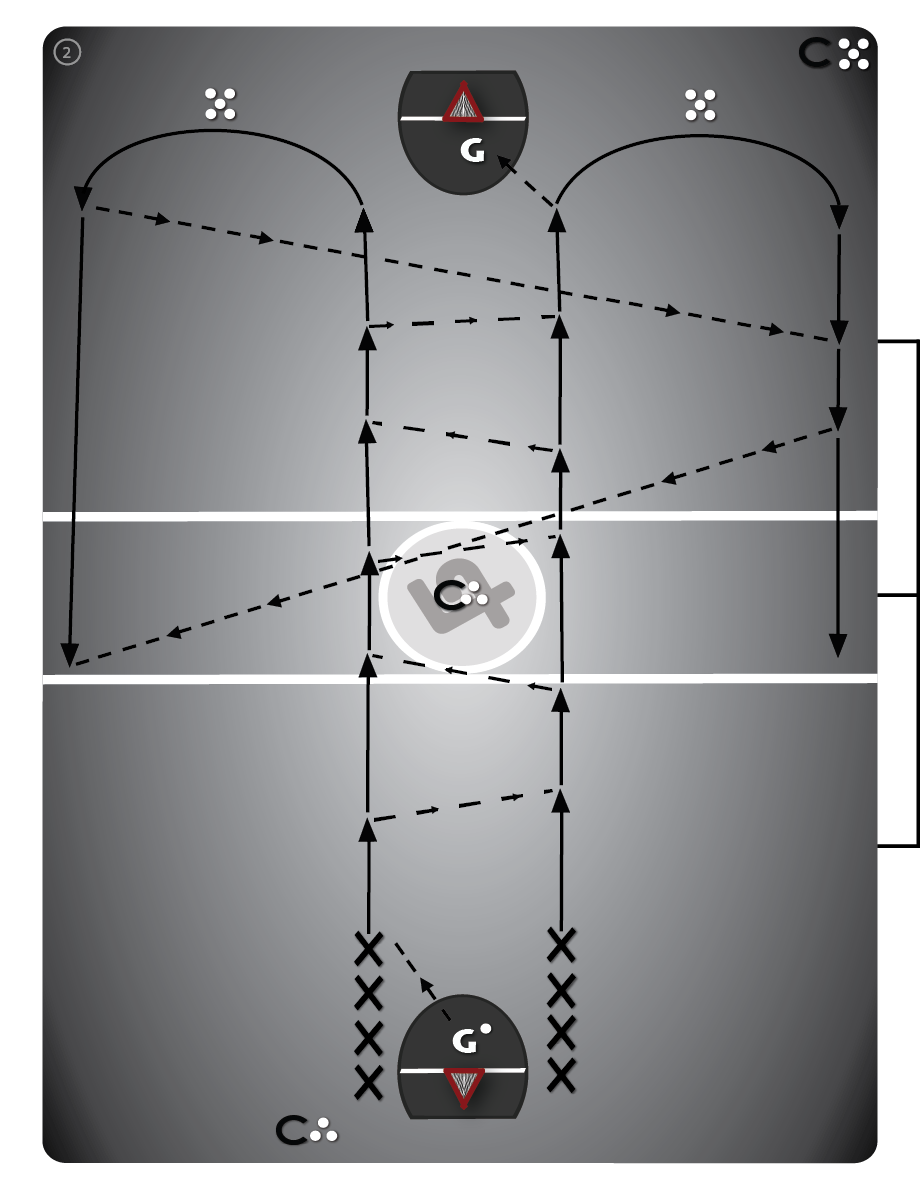 BEGINNER 
Start with two parallel lines at the top of one of the

creases,

with players on their

wrong

floor sides,

having them switch to their

proper floor sides

the second time through the drill.  One line of players can start with balls, or the drill can also start with a pass from the goalie (switch halfway), depending on player skill level.
*Most common error = throwing the ball too hard when their partner is relatively close ("soften up").