Games Drill #3A: Cradling Relay Races (East-West)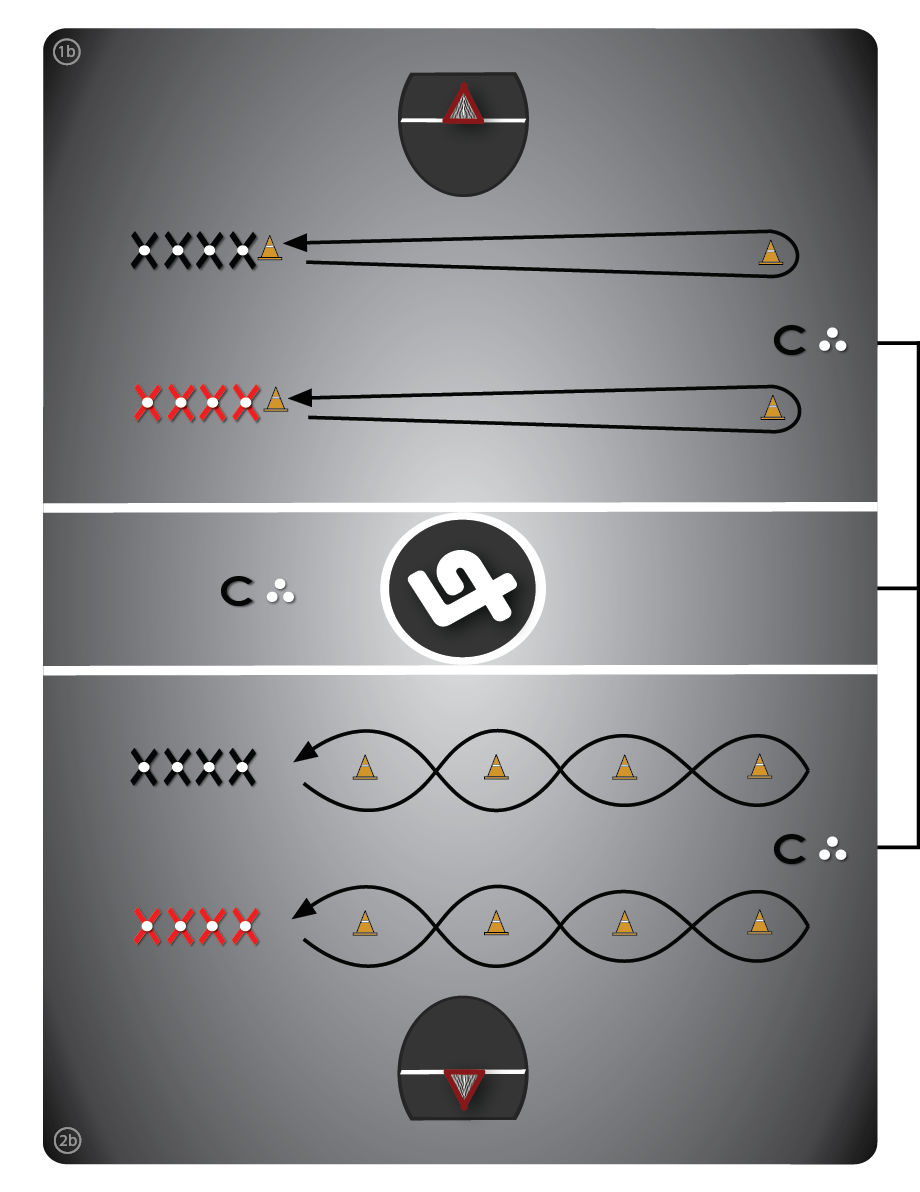 BEGINNER 
Have players grouped into 2-4 lines depending on numbers (aim for 4-5 players per line if possible), with lines spread out evenly across the floor and operating side-to-side (east-west) in orientation.  
Place pylons on the ground to mark the start of each line, leaving enough space for there to be a straight line of players behind the pylon without being impeded by the side-boards.  Place another pylon near the opposite side boards with enough room for players to circle around the pylon without running into the boards.
*Variation#1 (5 min):  "Single Pylon."  At the sound of the whistle the first player in each line races around the pylon without a ball (Variation #1A), or with a ball (Variation #1B).  All players take their turn racing around the pylon, sitting down in line once complete (the coach also has the option to add multiple reps through the relay for a cardio effect).  Another option is to replace the pylon with a coach or volunteer player who is allowed to try to strip the ball as the player runs around them (Variation #1C).
The first team with everyone sitting down wins the relay race.  Players in line are not allowed to leave until the player ahead of them crosses the starting pylon.
*Variation #2 (5 min):  "Weave."  Same as the above variation except running through multiple pylons in a straight line, with the last pylon closest to the side-boards allowing enough room for players to circle around without running into the boards.  Players now weave through the pylons using a zig-zag pattern, while cradling a ball.
*Most common error = players not cradling tight to their body