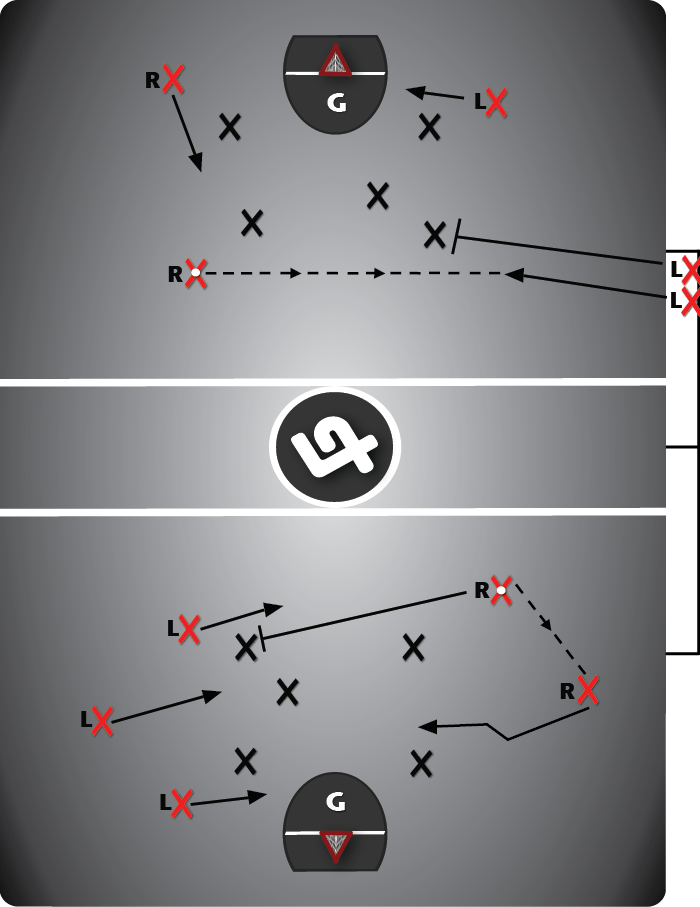 5-On-5 Play #1A ("Delay") & Play #1B ("Iso")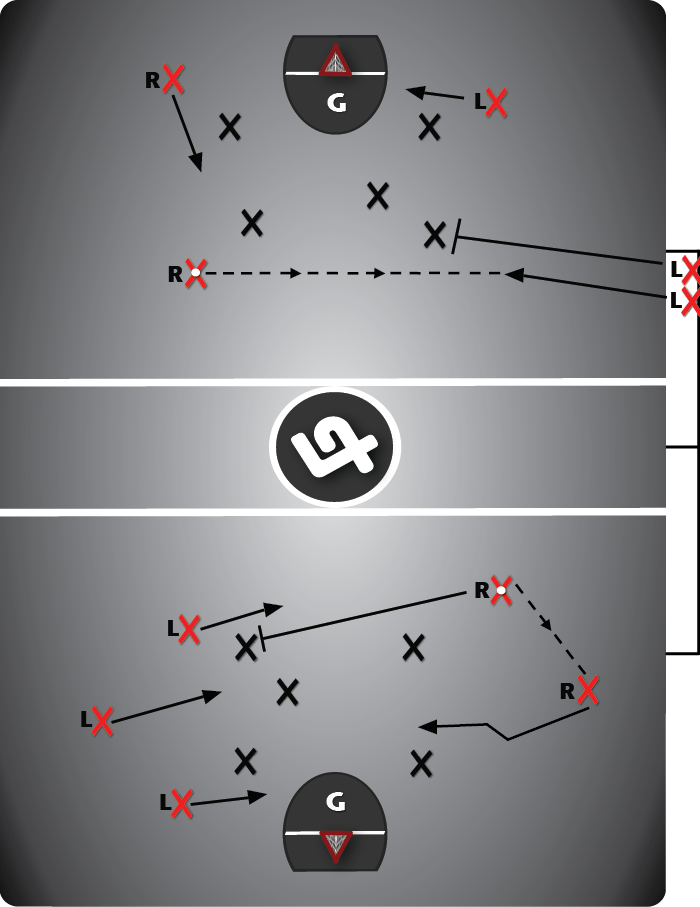 BEGINNER SET PLAYS
1A. "Delay" 
Usually the player setting the seal at the shooter position is a big

physical

player, able to

drive

their check backwards with their

body momentum.



Both players should be on their

proper floor sides,

and the fifth player off of the bench should be one of the team's premiere shooters (see

play makers

).  The pass can come from any player on the far-side.

This play can actually be run at any time in theory, whenever the ball is on the

strong-side.

 
1B. "Isolation-Play" 
In reference to the offensive end of the floor, whereby three or four offensive players

"overload"

one side of the floor, leaving one player on the opposite side with plenty of

space

to try a

one-on-one

move towards the net.

 
This play is an attempt to isolate a team's best one-on-one offensive player (play maker), against a mediocre defender.

 
On defense, yelling "Iso" alerts all other defenders to be prepared to help the isolated defender.  Be especially wary of this play during 4-on-4

situations

(see

Defense Drill #13B

- Variation #3).