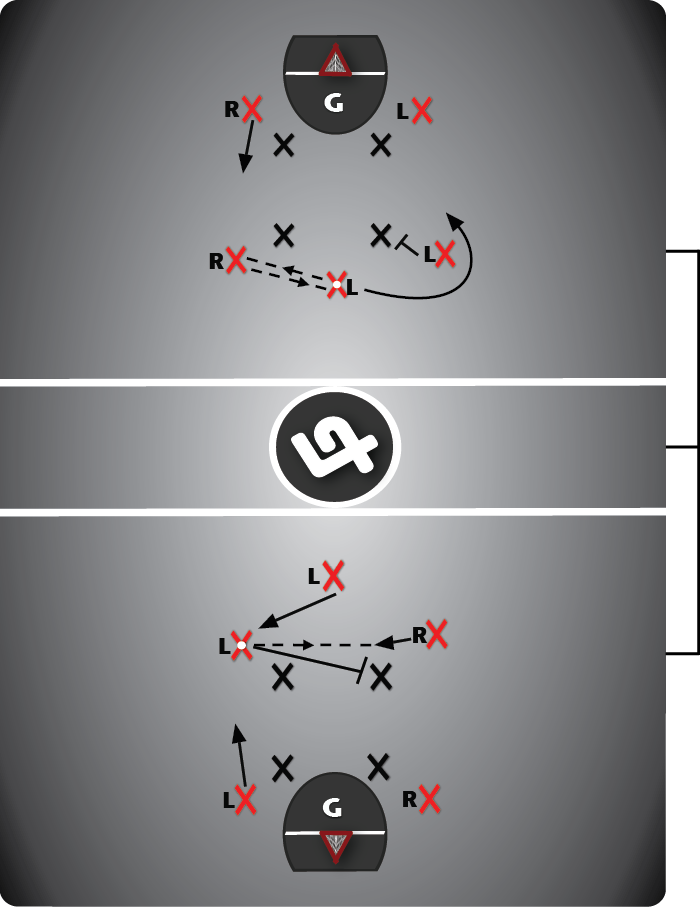 5-On-4 Box Play #1A ("Point Drag") & Play #1B ("Fake Drag")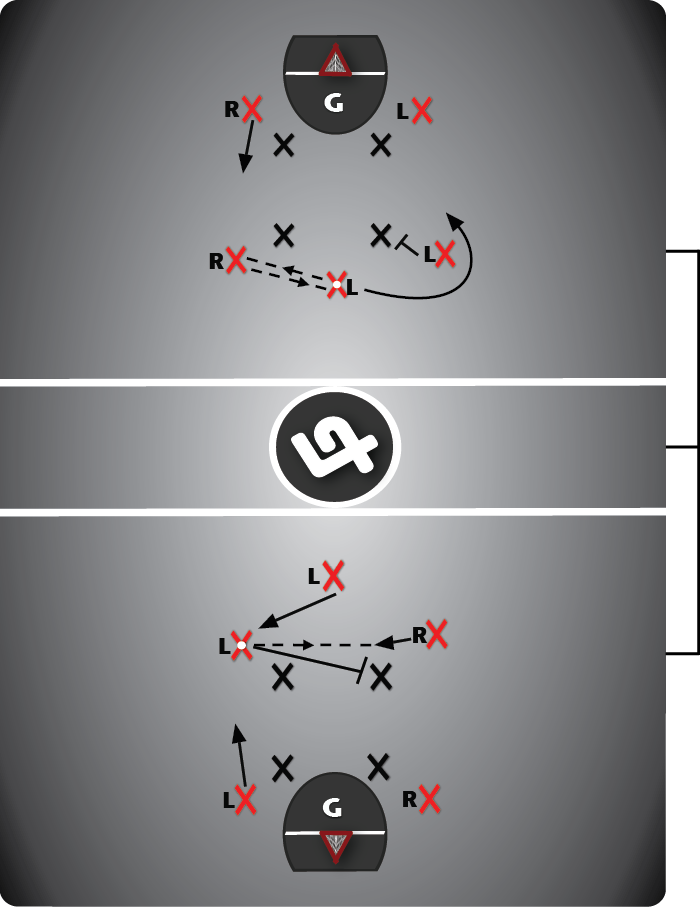 BEGINNER POWER PLAY
1A. "Point Drag" 
Just before the point player arrives at the shooter position, the shooter that is already there should seal their

check

down

and in toward the middle.

1B. "Fake Drag"

The point player passes around the horn, receives a pass back, then carries ("drags") the ball toward the same-handed shooter position.

As the point player "drags," the same-handed shooter pretends to set an on-ball

seal,

but instead sets an off-ball pick for the opposite-side shooter.  As the point player is dragging they pass to the shooter a split-second before they come around the pick. 
After receiving the pass, t

he ball carrier can shoot (Option #2) around the seal or sometimes step into

the middle

for an inside shot if the opportunity presents itself (Option #1).